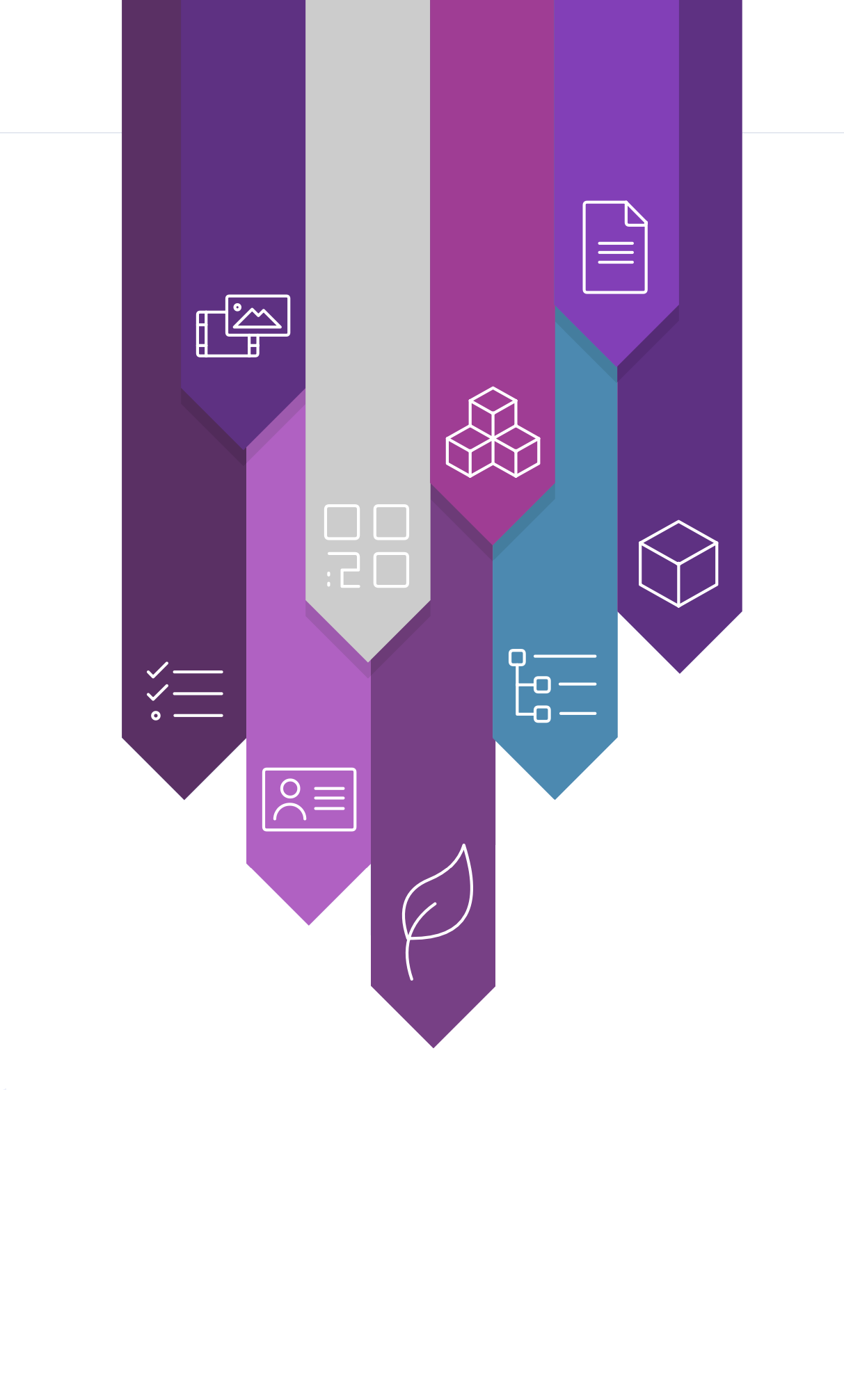 What Specifiers Want Report
2023
Since the last report in 2017, the industry has become more digital and the information that is needed, and the way it's delivered has changed. See the results from our latest survey on what UK specifiers want from product information.
Download now (PDF)
The importance of high quality product information and expertise
Building safety, environmental sustainability, better information management, digital transformation. These challenges are not new. They are in the media daily and have been relevant to those working in the built environment for years. But the importance of meeting these challenges seems to be increasingly urgent - in particular for the first two. The Building Safety Act received Royal Assent last year, with much of the legislation expected to come into force by October this year. The Act will amend the Building Act 1984 to allow new Building Regulations to be made on various topics, which could affect all building works, as well as the more stringent building control processes for higher-risk buildings (HRBs). It has been talked about as being the most significant legislation for the built environment in decades.
In terms of the need to achieve an environmentally sustainable approach to construction, the latest IPCC report in March again stresses the urgency with which action on climate change needs to be taken. The window to prevent damaging temperature rises of more than 1.5 degrees Celsius is closing.
The challenges of better information management and digital transformation can also be part of the solution. The amount of information for specifiers to access, evaluate and communicate is ever increasing and the consequences for getting that wrong can be significant. Managing information more effectively can help improve project outcomes. In turn, digital technologies can help manage and share this information but there is a learning curve, and the information needs to be available in formats that specifiers need. This report shines a light on what those formats are and what else specifiers need to meet the challenges they face.
The latest report on What Specifiers Want
In our latest report, read about:
Where specifiers get information about products and systems
Whether they prefer brochures, data sheets, specifications, samples or other formats
Their views on BIM and digital objects
The importance of certification
Specifiers' approaches to working collaboratively with suppliers to specify complex systems
Their understanding of the Building Safety Act and 'Golden Thread' of information
The report provides insight into how suppliers and manufacturers can best assist specifiers, and provide them with the information and support they need. We hope that it is a resource that supports you in addressing the industry challenges mentioned above and strengthens your relationship with specifiers working in the built environment.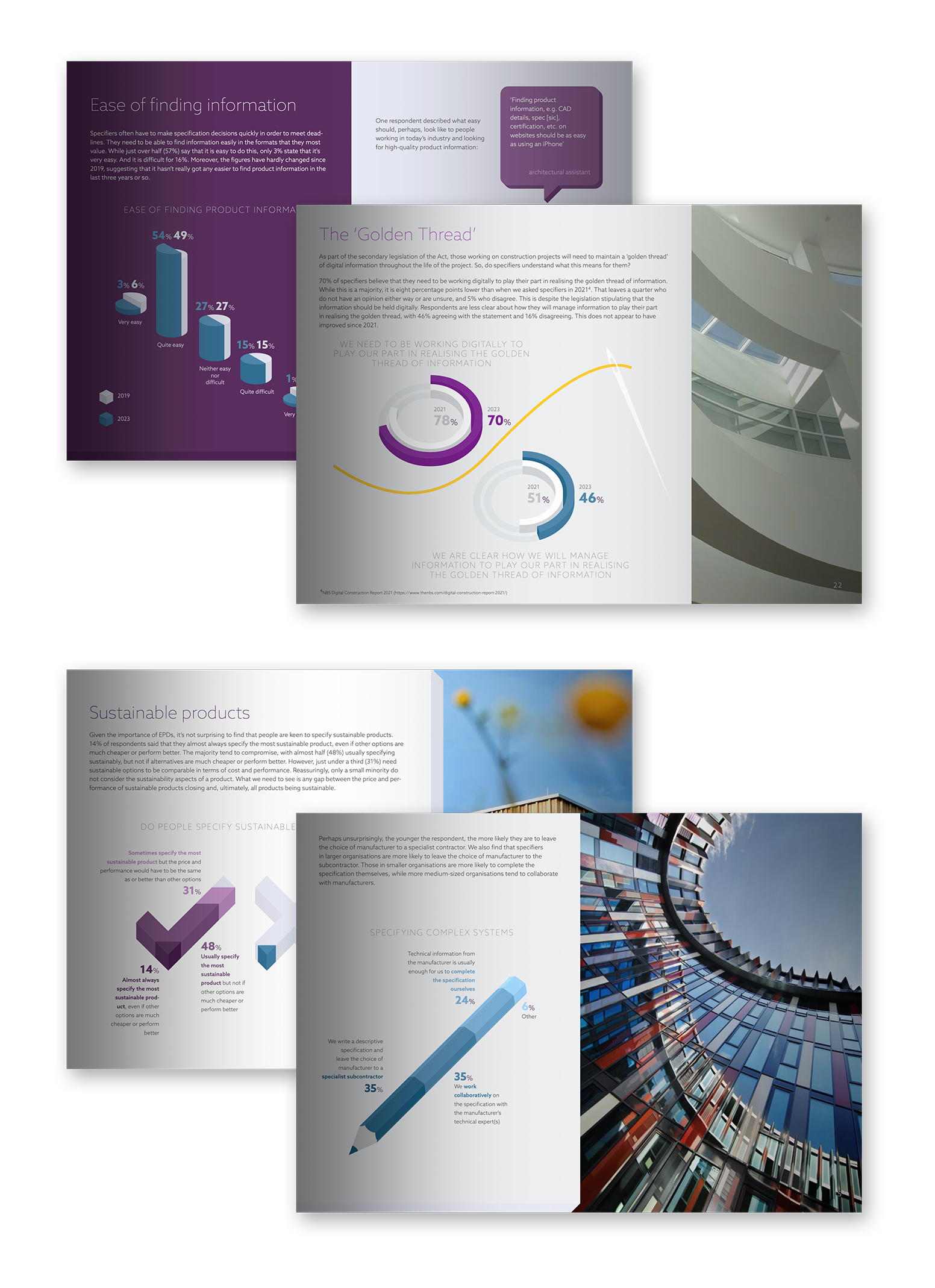 "The biggest misconception about sustainability in the construction industry is the [belief] that sustainability is very expensive and impossible to achieve"